Calculate your potenial savings
Enter your annual spend on PPE and industrial consumables
You could save around £0.00 by utilising our vending machine solution!*
---
Edge 5000 Machine and Locker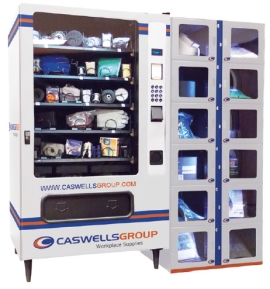 Download Edge 5000 brochure
Solo Vending Machine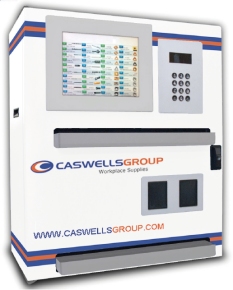 Download Solo brochure
Megastore Vending Machine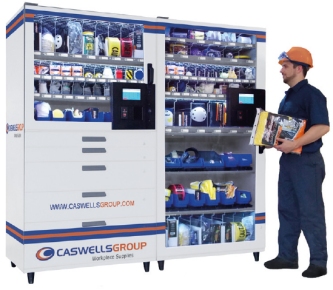 Download Megastore brochure
Vending Machines
Automatically track, manage & control PPE, MRO, tools & other industrial supplies in real-time.
Caswellsgroup supplies vending machines for the easy management of professional consumables such as PPE, tools, components and machine spares.
We would be pleased to advise you on the various options available for the lease or purchase of our vending machines. Additionally, in certain circumstances, we are able to provide management of the machines.
Features and Benefits
Eliminate stock outs
Reduce waste
Reduce costs
Improve inventory turns, lower inventory quantities
Control usage and quantities used
Provide documentation of compliance and proper supply usage
Automate supply distribution
Permit key personnel to concentrate on their jobs, not supply management
---
Book a Demonstration
To see exactly what we can do for you, simply fill in the form below to book a demonstration.
* The amount you could save is based on an annual spend of atleast £100,000.